Pricing
Save
precious time
You don't have to start from scratch and go it alone.
Free
Unlock additional free courses
Track your progress
Get Started
Pro with Support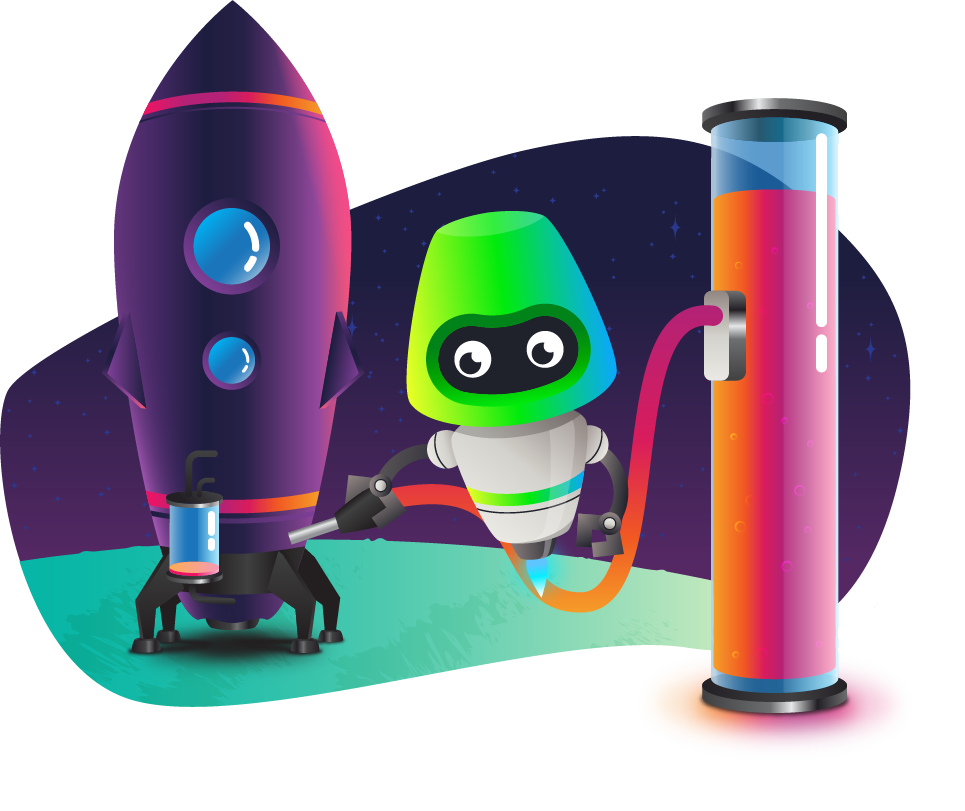 Infrastructure as Code
Configure. Deploy. Run.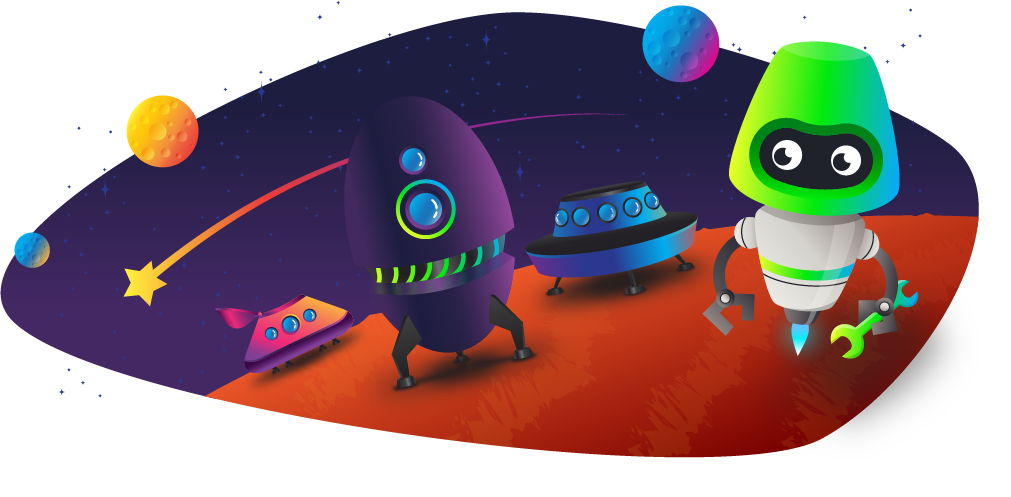 The code is already built. Configure, deploy, and run. Create development and production environments. You don't have to start from scratch. You get 100% of the source code. Customize more if needed.
Get started with BoltOps Pro
Get access to infrastructure code as a service. You don't have to start from scratch.
Get a head start.
Extend the code to your specific business requirements
Well documented by engineers for engineers
The infrastructure code is professionally maintained: software upgrades, security updates, maintenance updates
Predictable and repeatable infrastructure at lower costs
How Does BoltOps Pro Compare?
Consultancy

BoltOps Pro

Starting Point
From square one
A head start with powerful tools and customizable infrastructure code. Extend them to your specific business requirements
Time
3-12 months (inconsistent)
About a day
Costs
$48k-80k/mo
(2 consultants $150-250/hr)
$800/mo
Docs
None
Docs by engineers for engineers
Maintenance
None
Software upgrades, security updates, maintenance updates incorporating new features from the cloud
Support
None
Commercial support available
Get Started
FAQ
If I subscribe, what do I get?

By subscribing, you get access to all of the courses and lessons, as well as both the private boltops-learn and boltops-pro repos. For boltops-pro repos, you get access to the repos for the specific cloud plan. IE: AWS.

What's the difference between BoltOps Learn vs BoltOps Pro?

While BoltOps Learn primarily emphasizes education and instruction, BoltOps Pro emphasizes providing professional-level infrastructure code. A BoltOps Pro subscription gives you access to both private boltops-learn and boltops-pro repos. Additionally, Pro Plans provide professional support as an option.

Why not just use Open Source code?

We love Open Source, and have the tools to back it up: Terraspace, Lono, Jets, Kubes. A benefit of using open source code is that it is free.

It is often said that nothing in life comes for free, though. While open source software can be cost-effective, it may not always be user-friendly and may not provide support. BoltOps Pro addresses these issues. We use both open-source and private software, and put it all together for you. It gives you a head-start advantage, saving precious time and effort. Additionally, we offer BoltOps professional support.

As a BolOps Pro Subscriber, each User license grants the right to access and use the BoltOps Pro Infrastructure Code on a single person basis. You must not share the login and password. With a license, you can modify and create derivative works based on the code, and use it to manage the infrastructure for your company.

If you are a subscriber to a plan that includes support, we will establish a private Slack chat for you to communicate with us. You can use this channel to ask questions and receive guidance from us. In addition to Slack, you can also reach out to us for support via email or through our support ticketing system. Please note that support requests should pertain to the infrastructure set up by Infrastructure Code and focus on the cloud provider you have chosen (e.g. AWS).

Do you support multiple cloud providers?

Presently, our main focus is on the AWS Cloud. However, we also have experience working on other cloud platforms such as Google and Azure and would like to expand our offerings to include those in the future. Let us know if you are interested.

When will my account be approved?

Your credit card is automatically charged when you subscribe to the BoltOps Pro plan. BoltOps will then review the order and either approve or reject it, typically within the same day. In rare cases when we are unable to review the order that day, please allow 2 business days for credit cards and 5 business days for US Bank payments. Once approved, your users will immediately get access to the boltops-pro repos. However, if your order is rejected, BoltOps will refund the charges within 15 days.

Upon purchasing a BoltOps subscription, the first month's fee will be charged immediately. The fee then is charged on a monthly basis. There is an annual commitment for all Pro plans.

You may also request to be invoiced. In this case, you'll have to pay for the full year upfront. Payments can made via ACH or wire transfer.

What are the available methods of payment?

If you choose to pay monthly, you must use automated payments via credit card or US Bank account. If you prefer to pay via invoices, wire transfer, or check, but you must opt for annual billing.

Is an annual commitment required?

Yes, all Business Pro plans require an annual commitment.

Can I cancel at any time?

You can cancel your subscription at any time. However, you will still be required to pay for the remainder of the annual commitment term following your cancellation. For the rest of your commitment period, you will continue to have access to your subscription plan.

What will happen to my code after I cancel my subscription?

When you cancel your BoltOps Subscription, you can retain copies of the code you have used until your plan cancels. However, you will no longer have access to updates, new features, bug fixes, or other benefits such as support, security alerts, and any other subscription benefits provided by BoltOps.

Can I try BoltOps Pro before committing annually?

Currently, we do not offer a trial period for the Pro subscription. However, we do offer several options to preview what you will receive before making a commitment.

You can check out the public boltops-pro-docs repos. This contains documentation and the structure of the code to give you an idea of what the private repos will have.
You also can check out our open source projects, Terraspace, Lono, Jets, Kubes, and their documentation sites to see and get a feel for the type of Infrastructure code our private repos allow you to set up.
We'd also be happy to provide a demo and walkthrough of the infrastructure code. Send us an email: contact@boltops.com.

Can I use the code with my own customers?

We do not allow other agencies or resellers in the business of selling Infrastructure Code to use the BoltOps License for the management of infrastructure for other companies. The BoltOps License is only intended for use by a single company to manage its own infrastructure.

Is it possible to change the Terms of Service?

We suggest that customers follow the regular checkout process and agree to our standard Terms of Service. In some circumstances, we may be able to provide a customized contract with specific changes to the terms upon request. However, if you require significant alterations to our standard terms, we may not be able to accommodate them.

How do I add GitHub users to access the private repos?

Go to your "User Settings / Organization Settings". Create an Organization, if you don't already have one. You can invite members to join your BoltOps account's organization which grant thems access to both boltops-learn and boltops-pro repos.

Instruct your users to create a BoltOps account and provide their GitHub username, which can be found under the "User Settings/GitHub User" section of their account. You can confirm that they have completed this step by checking the list of organization users on your account.

After their GitHub username is added, they will receive an email invitation from GitHub to join the boltops-learn and boltops-pro organizations. Alternatively, they can visit the GitHub organizations pages to accept the invitation directly. Upon acceptance, they will immediately be granted access to the repositories.

Anything else we can help with?

We'd be happy to help. Send an email to contact@boltops.com and we'll see what we can do for you!